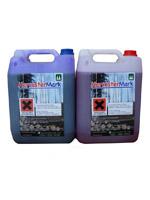 Colour marking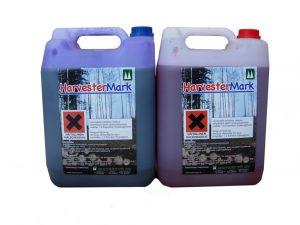 Harvestermark Colour marking
Harvestermark  is a tested and studied colour marking substance that has been developed with machine manufacturers for the forest industry. Motomark slides better than others and is excellent for Harvesters' colour marking pumps that need oiling.
Harvestermark doesn't contain any toxic methanol. Product is safe to use for both the user and machine. Harvestermark doesn't cause problems to end products and will decompose boiling point of cellulose.
Pigment used in Harvestermark is liquid and it doesn't sediment. Harvestermark  works perfectly in all circumstances.
Packing sizes: 10 litre plastic barrel and 200 litre plastic barrel.
Colours: red and blue
freeze zone -45 ° Celsius